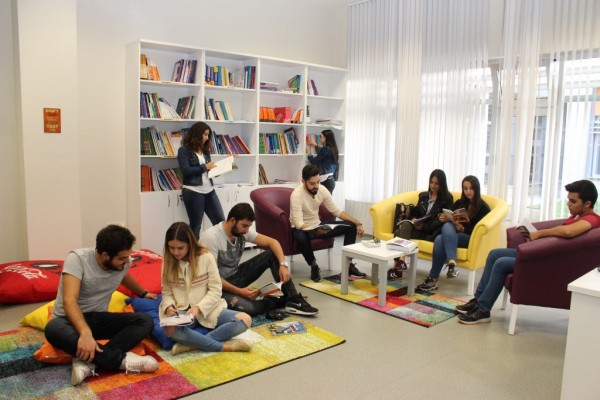 The medium of education at Çankaya University is English in all departments (except for the Faculty of Law). By coordinating the academic work in its units, the Department of Foreign Languages provides students at Çankaya University with the English language education they require in their academic and professional lives.
The necessity of speaking a foreign language in order to function effectively in academic and professional life is an indisputable fact. Taking this into account, the aim of the English Preparatory Unit is to equip our students with a certain level of English proficiency that will help them succeed in their future academic lives.
Any student with an insufficient grade in the English Proficiency Exam (which is administered at the beginning of the academic year) is required to complete the English Preparatory Unit successfully. Law faculty students may attend the English Preparatory Unit at their discretion.
The mission of the English Language Unit is to enable our undergraduate and graduate students to attain, in accordance with international standards, the English language skills necessary to follow the courses in their departments, and to improve their language skills for scientific study and for their professional fields.
The mission of the Department is also to educate students in other foreign languages. For this, the Foreign Languages Division of the Department offers elective language courses for the undergraduate students studying at Çankaya University. These include German, Italian, Russian and Spanish courses.
Prof. Dr. S. Nalan Büyükkantarcıoğlu / Head, Department of Foreign Languages